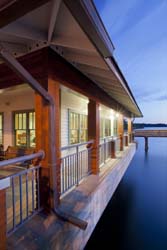 Global Metal Works & Erectors custom fabricates stairs, railings, fences and gates out of steel, aluminum, cable or stainless. We also fabricate structural steel, pre-cast concrete stair treads, landings and other miscellaneous metal items. A variety of finishes are available for your one of a kind project.
Providing outstanding customer service and high quality products is the most important mission of Global Metal Works & Erectors.
Our friendly sales, in house design, manufacturing and installation staff will make your experience easy and enjoyable from start to finish.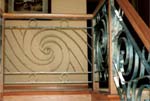 Some of our signature miscellaneous metal products include:
Railings - Hand rail, guard rail, ornamental, commercial, residential, wrought iron, cable rail, pickets.
Balconies - Interior and exterior, picket, glass panel, deck, window, bedroom.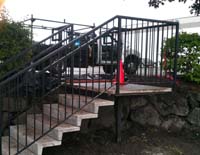 Stairs - Interior, exterior, side-stringer, spiral, curved
Gates & Fences - Wrought iron, aluminum, steel, ornamental, security.
Ramps - Cantilever, handicap accessible, side-stringer, dock stairs.
Canopies - Ornamental, trellis, sun shades, rain covers
Structural Steel - Beams, tubes, channels